I have assisted several people in changing gender. Most of them have been middle-aged. To me, it is simply a sort of birth defect.  Sometimes the chromosomal sex does not match the brain for a variety of very specific reasons, some of which we know something about, some of which we do not.
I am now far less involved with these folks.  Not that I do not venerate them and respect their struggle.  Rather, the condition of being a person requiring transgendering is so mainstream, that plenty of types of medical insurance pay for this.
Then again, several do not.  In fact, I had two patients in one year who worked for a major international conglomorate, and the sexual reassignment surgery was covered by their company benefits.  Let's see if Obamacare is going to take that into consideration.
Read more on Sex Changes Are Confusing Enough When You Have Accurate Information…
Filed under big pharma by admin on Apr 20th, 2010. Comment.

I was in line at Wal-Mart, sandwiched between two women. One was behind me in line.  The other was the cashier ringing up my purchases.
"She is the best checker here.  You are lucky to get her before she leaves," said the woman behind me in line.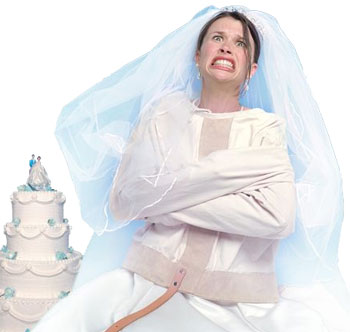 "This is my last week!" shouted the radiant young girl checking me out.  "I'm getting married and I'm moving out of here and I will never have to work at Wal-Mart again!"
A lot of people have told me about a lot of reasons to get married.  I have got to admit that not having the imagination to figure out how to spend your life other than working at Wal-Mart — well, let's just say it did not impress me as a particularly good reason. Read more on Marriage Is Not A Wise Escape Plan…
Filed under relationships by admin on Apr 28th, 2010. Comment.

She was beautiful. Early forties, slender, blond hair with a few streaks of gray. She could not stop crying and could not think of any way out of her predicament. Several had been suggested. The one she kept thinking about, however, was suicide. She thought it was the only one, and I believe it never is. This woman literally could not look at an electric cord without thinking how to choke herself with it. She could not look at a plastic bag without thinking how to asphyxiate herself with it.
As far as I am concerned, this is a biological problem. It has something to do with low serotonin in the central nervous system. I remember years ago, reading about a study done in Detroit, comparing the serotonin in the cerebrospinal fluid (the fluid around the brain and spinal cord) in people who had been gunshot victims with levels of the same chemical in people who had shot themselves. Those who had shot themselves had less.
People are still working hard to track the brain chemistry of suicide. Read more on A Victim Of Stockholm Syndrome…
Filed under abuse by admin on Apr 29th, 2010. Comment.