Dry-Cleaning Solvents Causing Parkinson's
Seventh grade science class at my prep school featured some basic knowledge and definitions that had to be memorized.  I aced it, of course, but I don't think anyone else even liked it.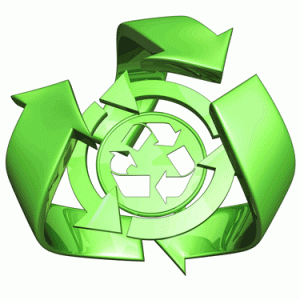 Over the course of my education (many, many years) I had a lot of science classes.  And after I went to medical school, I was all scienced-up.  Some of the classes were simply a waste of time – things required by law but not taken seriously by the school.  Others were fascinating and formed my blossom love of science that led me to study medicine.
But I did get a lot of basics in that seventh grade class.  Things like definitions.  Words like "solute" and "solvent" held no mysteries for me.  Water was, of course, the greatest solvent ever invented, but there were others.  Like when we sent clothes to the dry cleaners, we had to remember the rhyme "Your best bet is carbon tet" a reference to carbon tetrachloride (CCl4).  Funny little doggerel, I know, but it was even on the final test.
Carbon tetrachloride was not part of the chemistry of living things, so it is not terribly much of a surprise that I haven't heard much about it until today.  I also recognize the names of its close cousins; trichloroethylene and perchloroethylene.
Sure sounds as if carbon tet and some related solvents in paints and adhesives are related to Parkinson's Disease.
That link goes to a summary and you have to pay to read the whole article, so I didn't bother with the fine detail.  But even without accessing the original article I can tell that these folks knew what they were doing.
Here's what I found really cool –They actually found 99 pairs of elderly twins and conducted a study.  Besides being old, one of each pair of twins had Parkinson's and the other did not.
The study collected information about each subject's work and hobbies during a long life.  If two people are (identical) twins, and thus genetically similar, then any difference between them would be C.
Such is toxin exposure.  All of these chemicals are used in a lot of industries, all over the planet – not just dry-cleaning.
Presence of these chemical in water supplies can be a problem, to put it mildly.  Elevated levels of consumption makes a person six times more likely to become Parkinsonians.  Symptoms may not appear until  thirty years after exposure.
First, we have to thank the people from the Parkinson's Institute in Sunnyvale, CA. This kind of study gives a lot of really helpful information.
Now, however, we have a problem.  What do we do next?
A trained scientist (yeah, I can pass for one on a good day) says we need more information.
More similar studies?  Putting a little bit of carbon tetrachloride in a bowl with some animal nerve cells and putting some others in a bowl without any.  Heck, an enterprising student can probably get a little bit of carbon tet free from a friendly cleaner for free.  (The same way I, when a student, got some Coca Cola syrup free from a soda fountain near my college to do a caffeine content study.)
The double-blind placebo-controlled trial — the gold standard for research since since the time of Avicenna in the 2nd century — has already been met well enough for moi.  I mean, if someone asked me what to do with an adolescent looking for a part time job, I have enough sense to tell them, "keep him/her out of a dry cleaners, or paint or adhesive factory!
If you aren't sure exactly what happens to a person who contracts Parkinson's, I'll give you a link where you can read all about it.
I know if I scream "let's do something" about the 30 year interval that seems to come before disease onset, somebody from a drug company would see this as a profitable opportunity to sell some preventive prescriptions of anti-Parkinson drugs — which are not without side effects.
We need to be looking, right now, at alternative solvents, or ways to neutralize/dispose of these instead of emptying them into the atmosphere and/or ground water.
Filed under Parkinson's Disease by admin on Nov 23rd, 2011.